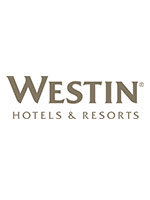 The Westin Chicago River North, is a premiere downtown Chicago hotel offering a full spectrum of services in the heart of the city. This remarkable hotel redefines service that ensures a truly unforgettable experience. Discover our Chicago accommodations offering magnificent views of the majestic Chicago River, skyline and more that will leave you inspired to explore the Windy City. This River North hotel is nestled in the heart of the business and theatre districts, trendy restaurants and art galleries — so you'll find plenty of things to do in downtown Chicago.
Visit Westin Chicago River North for more details



Warning!
Future Watchers is not afiliated with CDM Media. The link on their website to ours does not indicate any relationship, and appears to be intended to deceive.